The Agency sends out notification of a Contract being awarded. The Vendor receives an email with a link – please see below
The Link will bring you to a Contract Dashboard.
Here you are able to upload Insurance documents, WSIB Documents, Vendor Documents, Bonds & Securities and any other documents as per Agencies specifications.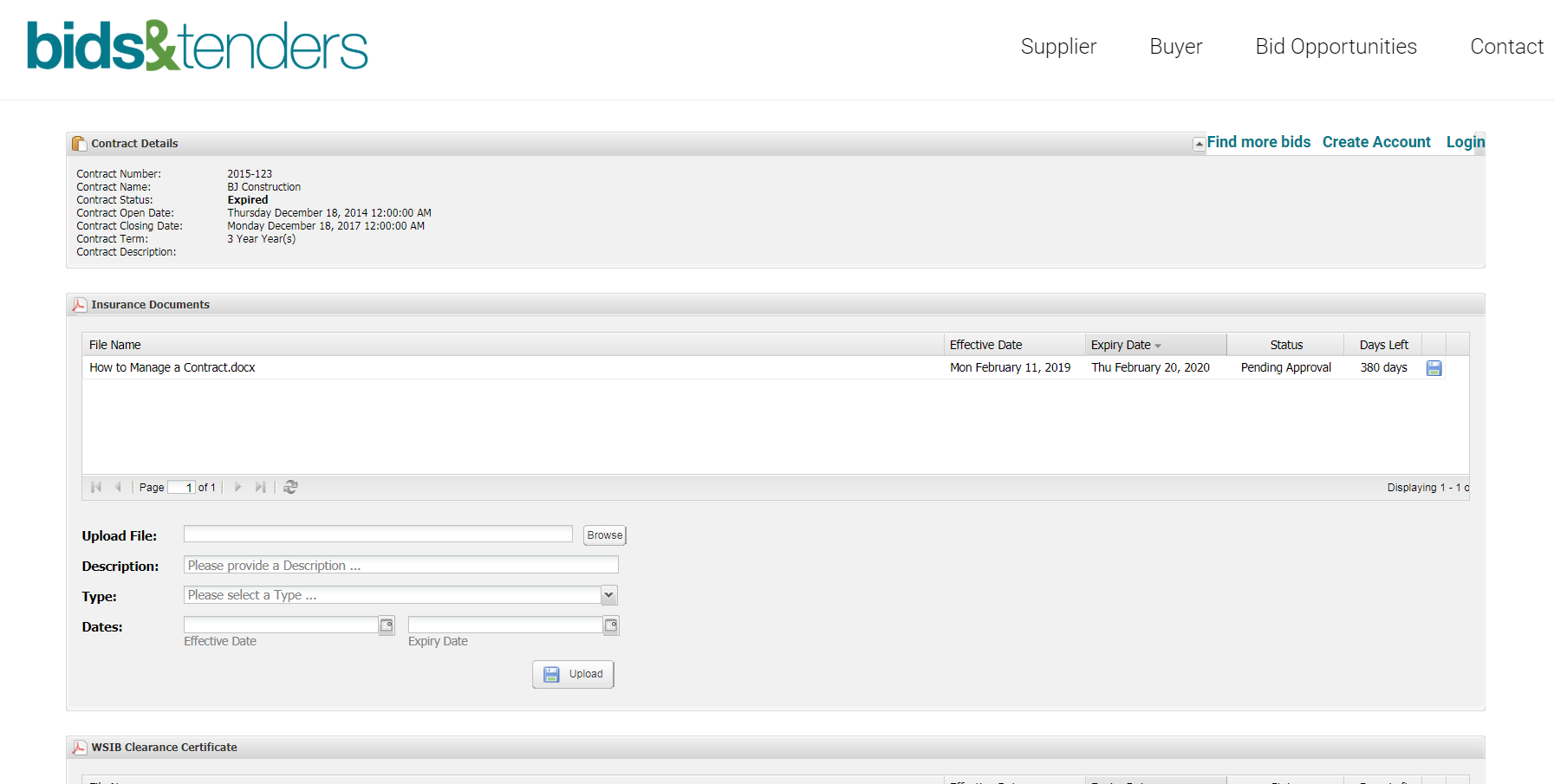 **NOTE**
THIS IS ONLY ACCESSIBLE FROM THIS LINK IN THE EMAIL YOU RECEIVE
NOT YOUR Bids&Tenders ACCOUNT
To upload Insurance Documents
Click Browse – find the document you wish to upload
Click Open
Give it a description
Choose Type from the dropdown menu – this is Agency Specific
Choose the Effective and Expiry Date and click Upload
The process is the same for WSIB except for Description and Type as the system recognizes that it is WSIB.
The Vendor Documents Section – Here the Agency will upload Contract documents such as Signed Agreement, Purchase Order. This section allows the Vendor download any documents that the Agency has chosen to upload. The Vendor may upload documents only if allowed by Agency.